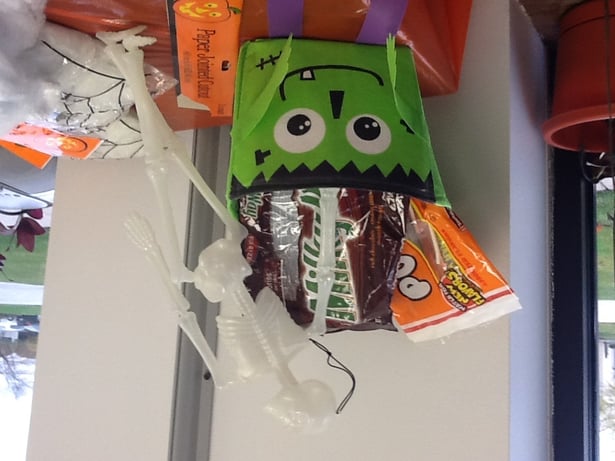 If you have kids, are a kid, or have kids in your neighborhood, you will probably be involved in the short-lived, annual, intensely one-sided, candy economy that is of course, Halloween.
Today is Halloween, and we'd like to talk to you about what happens inside the wrapper, behind the gates of candy factories. In essence, we want to give you a golden ticket.
No, this isn't another among the countless adaptations of Charlie and the Chocolate Factory. And no, we aren't going to try to be "How It's Made," or "Modern Marvels,"showing you how candy comes into fruition.
Instead, we're here to provide a "not too scary" twist on an industry we've supplied temperature and temperature and humidity monitoring equipment to for a long, long, time. We want to talk about the history of candy regulations in the United States. Who's monitoring these confectioners, and what issues have sprung up recently in candy manufacturing? So sit back, relax, tear open that Snickers or Milky Way (personal favorites, you can eat whatever candy you want) and get ready to get some knowledge on the history of candy production regulations in the United States. Oh, and Happy Halloween!
35 BC: Ancient Rome
When Julius Ceasar had an allergic reaction to gummy bears . . . gotcha. While the Ancient Romans didn't have gummy bears, they did have a makeshift version of candy. Way back in the day and into the Middle Ages, honey was used to coat fruit, thus preserving and sweetening the taste. Today, sugar is heated, cooled, and everything in between to make candy. The art from/process is known as confection, or confectionery.
Candy is a food, obviously. Food consumed by humans is monitored by the FDA (more specifically the Center for Food Safety and Applied Nutrition or CFSAN), and must obey certain requirements during production and storage. So count candy in under that umbrella, and yup, that includes chewing gum.
1906: The passage of the Food and Drugs Act of . . . 1906
Regarded as the first legislation for Food Safety in America, this act specifically outlined that candy was no good if it contained, "terra alba, barytes, talc, chrome yellow, and other minteral substance or poisonous flavor." http://www.fda.gov/ICECI/ComplianceManuals/CompliancePolicyGuidanceManual/ucm074435.htm
What causes changes in FDA policy? Sadly, mishaps, mistakes, and tragedies. Those mishaps usually come about by confectioners adding something to the product they are making, to save money and increase taste. A few times people have tried to make candy more efficiently without doing their research are listed below:
Artificial Food Dyes:
This is a recent development in the candy making world. In the past few years, it has come to light that some petroleum based food dyes caused hyperactivity in children with ADHD. While no warning labels are required yet, the prevalence of these artificial food dyes in certain candies and other foods is very prevalent.
Jello Cup Candies:
Remember this? In August of 2001, the FDA issued a warning against imported Jello Cup Candies from China. Not for some weird ingrediant, but because they were a choking hazard for children.
New York Times on Jello Cup Candies
Lead:
In 2011, the maker of the "Toxic Waste" Candy Bar was forced to recall all flavors of it's sour chew bar due to too much lead, yes LEAD, in the "treats," Ironic and yikes.
We hope we didn't ruin your appetite with this brief history and list of information.
HAPPY HALLOWEEN!!!!!!
---