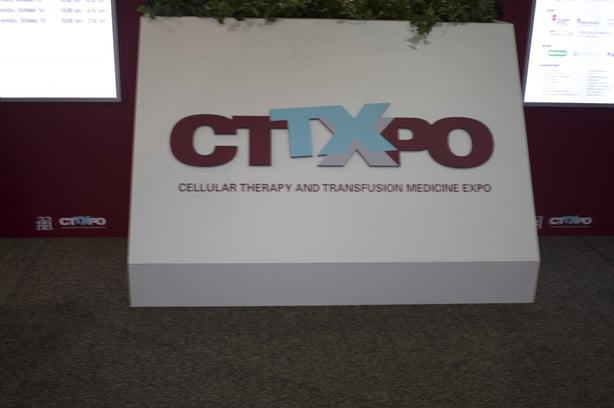 We traveled to the AABB Annual Meeting and CTTXPO in Denver! To read about Part 1, click here. To read about Part 3, click here.
Day 2:
What does one of the few Coen Brother films I haven't seen have to do with temperature monitoring? Well first, as I'm sure you realized, Dickson is an exhibitor at the American Association of Blood Banks (AABB) Annual Meeting and CTTXPO. So the first part of that movie title is taken care of. The second? The most innovative product we offer, and the product most the attendees we talked to were interested in, is really, very simple.
That product is DicksonOne. For those that don't know, DicksonOne is Dickson's wireless monitoring system, and differentiates itself from other wireless monitoring system in many ways. One of those ways, and one that doesn't get talked about too much, is the ease of incorporating DicksonOne into your application. DicksonOne, unlike other temperature monitoring systems, doesn't require new infrastructure, just an internet connection and a power outlet.
Really, that's it.
Because blood is such a critical product ("Duh Michael."), all blood banks are already monitoring the temperature of their blood in some way. On our second "day" at AABB, Carly and I talked to many Quality Assurance Managers and End-Users who currently use a monitoring system that brought temperature data to them, and heard these common complaints:
"It took over a year to implement."

"It was incredibly costly."

"We still have IT issues."
All of that is a huge bummer. At Dickson, we are proud of DicksonOne's User Interface, Alarm Notifications, and ever growing list of features.
But all those cool things would mean nothing if we made a product that was practically impossible to implement.
Which is why we designed DicksonOne to use existing WiFi infastructure, need NO proprietary equipment, and to start logging data immediately after it is claimed online. Providing a product and service that is cost effective and scale-able (want to add a monitoring point? No big deal!) and easy to use is something we pride ourselves on.
So that's what happened on our second day at AABB. It was fun, and it provided some valuable reflection (cheesy but true!) for us on our own products.
For more information on DicksonOne, check out the video below:
http://www.youtube.com/watch?v=Xb52W-gQDwc&feature=c4-overview-vl&list=PL9C7E1D6EAFF19855
Want more information on AABB, or have a question or comment? Feel free to post in the comment section below, or give us a call. Our number is 630-543-3747 and we'd love to talk to you. We're helpful, friendly, and sometimes witty.
---