As I type, Dickson is developing a mobile app for DicksonOne. No longer will you need to log into a web browser on your smartphone or tablet! Instead, DicksonOne will be available on your home screen, giving you even closer access to your critical data.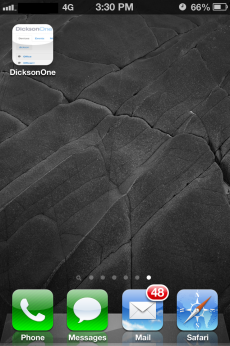 Recently, Dickson's technology/customer guru, Chris K, has been receiving calls from customers who have created their own DicksonOne App for the iPhone and iPad. We applaud this initiative and wanted to let all of our customers know how they too can get a DicksonOne mobile "app" before the official release of the DicksonOne App to the Apple App Store (unintended alliteration).
So, want to get your own?
The process is broken down step-by-step in the Create your own Mobile App on iPhone or iPad article in the DicksonOne.com Support Center. A round of applause for our customers!