Last week I wrote about my trip to Las Vegas for CES 2013. On the flight home I was doing some work on my laptop (writing some how-to articles for our awesome DicksonOne Support Center) when it occurred to me that I could really test our claim that you can access DicksonOne from anywhere with an internet connected device.
So, from 35,000 feet somewhere over Colorado, I logged in to view a logger that was back at my desk in Addison, IL.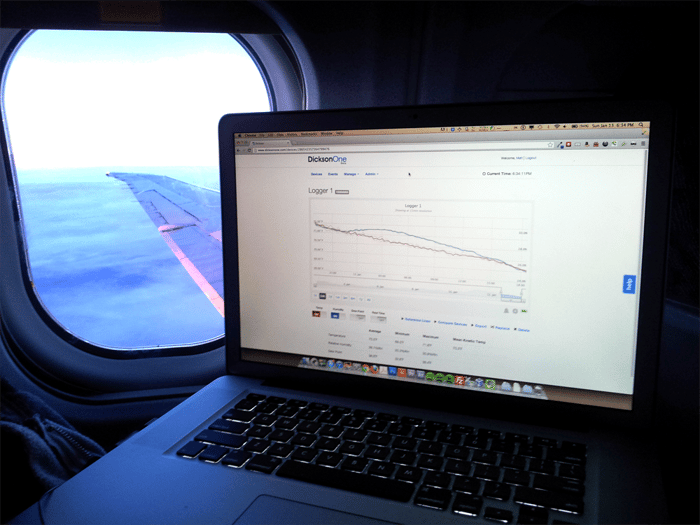 Pretty cool! Whether you are in Indonesia or Los Angeles, you can access your critical data by simply logging into DicksonOne.com.
Have you logged into your DicksonOne account from somewhere interesting? Send us a picture to marketing@dicksondata.com and we may use it in a blog post!
Matt McNamara
DicksonOne Product Manager