Our catalog (PDF link) continues with new updated content that we started this year. This month's inside cover article discusses why you should calibrate (available below as well) and the inside back cover highlights a very common application: Refrigerator Monitoring.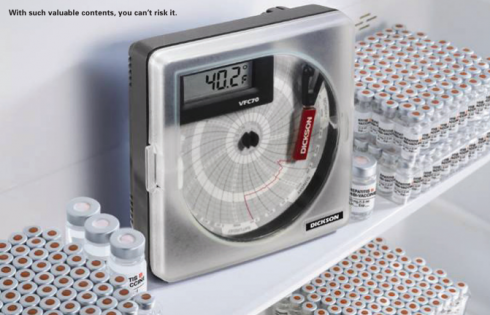 The most simple answer is the following: A unit must be calibrated in order to confirm the readings and data you collect are accurate and correct.
Due to environmental conditions and the handling of an instrument, a unit will lose accuracy over time. Typically the more extreme the conditions or handling the more this is a concern, but even a device that is in moderate conditions and lightly handled is susceptible to losing accuracy.
Your Standard Operating Procedure (SOP) or the organization that audits your company may also require that you calibrate your instruments at regular intervals (six months to one year are common).
Timely and regular calibrations ensure your instruments are reading correctly and protecting the safety of those who use your products.
Next month's topic: Why Should I trust Dickson to do my Calibration?