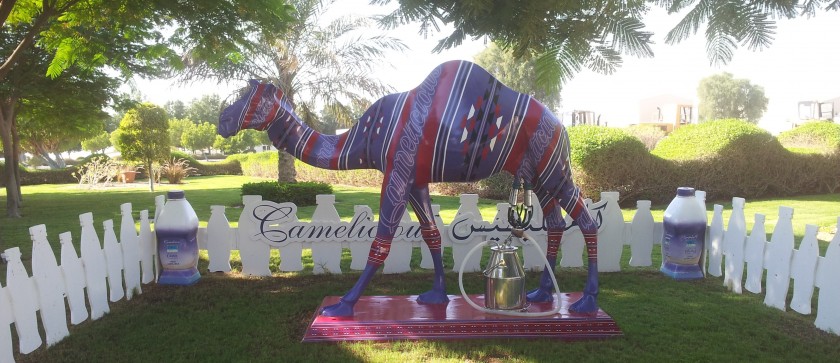 For the last two years I've had the privilege of travelling to Dubai to visit a loyal and valuable distributor of Dickson's products. Dubai is an interesting and intriguing place, but in my travels, the camel milk operation that has been established at Camelicious may take the cake for "most interesting." In addition to being a business in an industry not too common in the states, Camelicious also happens to be one of our distributor's customers.
Milking camels is not a new thing. Making camel milk a commercially available product, however, is relatively new. If you've seen the movie Salmon Fishing in the Yemen, the endeavor is quite analogous. Camel Milking is a project that succeeds because someone or a group has both the tenacity and the resources to complete the project.
Camelicious was one of the earliest companies to implement a DicksonOne temperature and humidity monitoring system into their facility and for the past year have been using it to monitor their production environment. The company has a clear dedication to safety.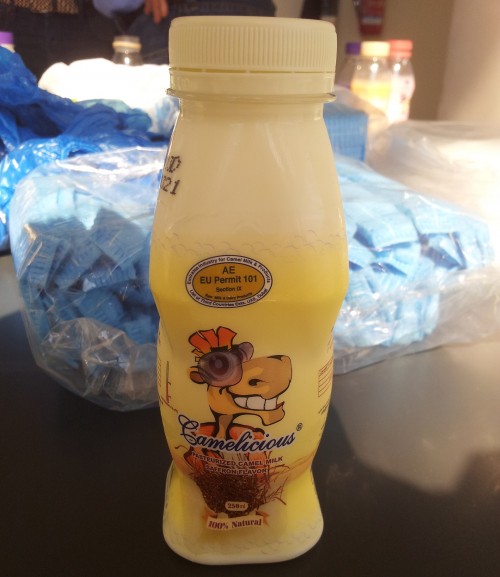 The Application
Camelicious is a dairy production facility much like those you would see for a cow… except they're milking camels. The facility has everything from milking stalls to cleaning/pasteurizing equipment to a full bottling and production line.
The Challenge
Camelicious was a customer before DicksonOne existed, but the previous generations of data loggers they used didn't simplify their process, nor aid in meeting their temperature and humidity monitoring requirements. Specifically, retrieving data from traditional, non-networked loggers is a pain. Having to collect loggers daily and download them is a waste of time and money.

The Solution
Camelicious chose to go with DicksonOne. DicksonOne was a perfect solution because it offers wireless, automated downloading of their data, the ability to receive email, text, and phone call alarms, and it is completely scalable. Camelicious has set up DicksonOne Data Loggers to measure the ambient air conditions within their facilities, both refrigerated and non-refrigerated.
Just like on the home shopping network, there's more. Camelicious has also set up temperature and humidity dashboards in their facility using large HD screens and the DicksonOne software. These dashboards allow Camelicious to see real-time alarms and temperature and humidity conditions within their facility.
Overall, my journey to Dubai and to Camelicious was pretty incredible, and pretty tasty as well.
If you'd like to be featured as Customer Profile on our blog our within our Catalog, send an email to content@dicksondata.com.
---