The new HT350 is evidence that at Dickson, we do our research. We've spent the last few years attending meat processing trade shows, visiting customers who have mastered the meat manufacturing process, and poring over the data logger landscape as it relates to the meat and poultry industry. Then we decided to create a product that would benefit meat processors and producers the most. The HT350 is the result.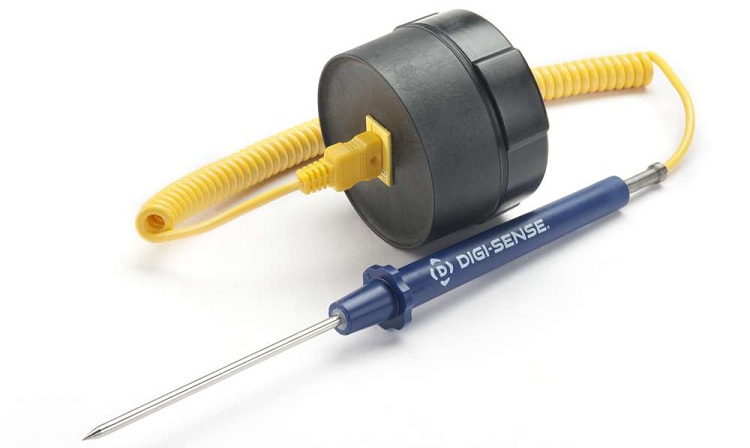 You may notice that our HT350 looks a bit different from our previous High Temperature Data Loggers. We changed things up to give you greater customization options. The HT350 is a food-grade plastic shell combined with a K-Thermocouple Probe, and offers those in the food industry the ability to monitor high temperatures in the most suitable way for their process. Interchangeable caps, interchangeable probes. Whether you need to insert the probe into a stick of beef jerky to measure its temperature, or want to run a bead-wire tip to measure the ambient temperature of a smoker, the HT350 can do it.
Inside and out, we crafted this new device to withstand high temperatures on two fronts: a quality outer shell and durable K-Thermocouple Probe. These two pieces of the device allow it to mesh into many, many, meat producers' applications.
To learn more about the HT350, visit the devices product page. If you have questions about the product, feel free to email us at support@dicksondata.com, or call us at 630-543-3747.