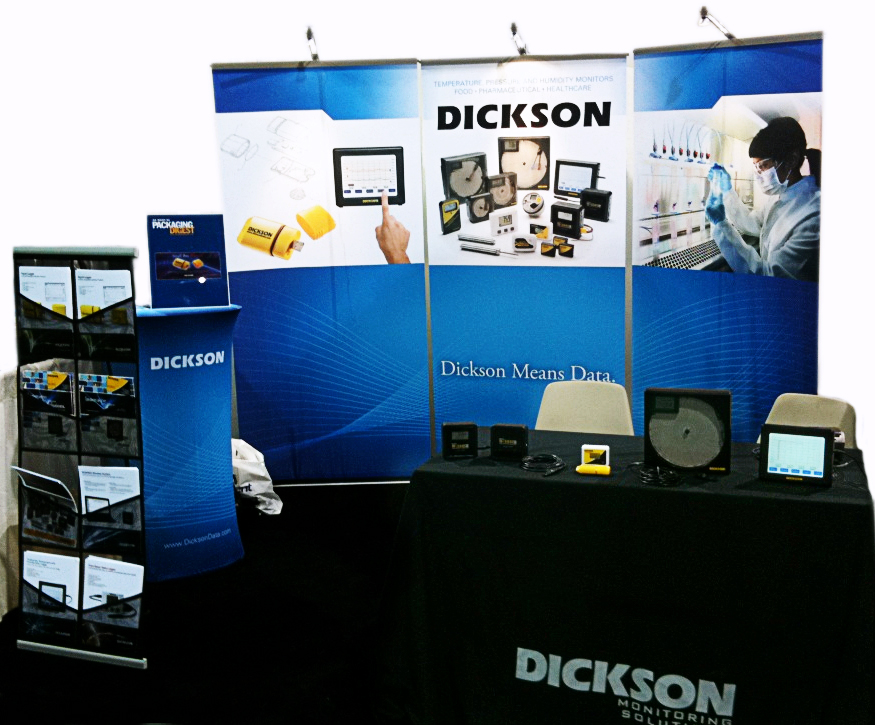 Dickson recently upgraded its aging trade show booth. It was a long time coming, but it was very worth the wait. Our new booth looks great and really gives us a professional appearance (at least we think so!). Check it out on the right.
The booth debuted at the Pack Expo 2011 in Las Vegas just last week. It appears to have been a hit as the show was a good one.
Dickson maintains an active trade show schedule throughout the year, so you can be sure to check out our full product line (and our new booth) at a number of shows.
Upcoming places to see Dickson: Interphex 2011 Puerto Rico (Oct 20-21) and AABB Annual Meeting & CTTXPO 2011 (Oct 23-26).