Vaccinations are one of the most regulated products within the healthcare industry, as they require strict temperature control at all stages, especially when storing and handling. FDA regulations and CDC guidelines for vaccines are designed to ensure their safety, purity, potency, and effectiveness.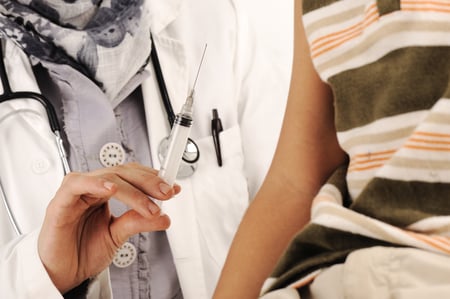 Vaccines for Children, or VFC, is a federally funded, state-administered CDC program that provides vaccines at no cost to children whose families may not have the means to vaccinate otherwise. With over $4 billion dollars in vaccine distribution per year by over 44,000 U.S. clinics, the VFC program has very strict regulations when it comes to storage and handling. This includes continuous temperature monitoring and excursion response.
Replacing Manual Processes with Continuous Monitoring
Montefiore Health System is no stranger to the stringent vaccine storage requirements established for VFC. Through the New York City Department of Health, Montefiore was selected to participate in a pilot program to implement new continuous temperature monitoring in their VFC refrigerators.
Prior to the pilot, Montefiore had been using thermometers to manually track and record temperature logs twice a day during business hours. This manual process of maintaining temperature logs was creating administrative burden and left room for error that could result in excursions going unnoticed or even vaccine loss. By moving to a cloud-based environmental monitoring solution, Montefiore would be better able to meet VFC requirements, enabling them to continue providing vaccines to children in New York City. In addition, DicksonOne would help reduce and eliminate vaccine exposure to improper storage conditions and allow the nursing staff to focus on more important tasks.
Making the Right Choice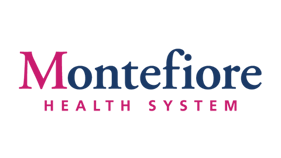 As part of the NYC Department of Health pilot, Montefiore was given a choice between DicksonOne and two other products. After a test in VFC refrigerators using the three products, the solution quickly became clear and Montefiore decided to implement DicksonOne.
DicksonOne is a cloud-based monitoring solution that provides 24/7 monitoring and real-time alerts, all while continuously uploading your data from each data logger to a single application. Additionally, DicksonOne is built for VFC compliance – the included reports automatically provide the correct format required by VFC. Role-based alarm policies were important to Montefiore, as they would be able to customize excursions by location and control who receives those alerts.
Aside from the out-of-the-box features, two other aspects stood out to Montefiore. First, DicksonOne's Replaceable Sensors™ remove the need to send out data loggers for calibration, eliminating any downtime. Second, the user-friendliness of the system allowed for easy implementation at multiple locations and quick onboarding of all staff. Dickson also offered web-based training to help acclimate the nursing staff to new procedures and promote a uniform use of the system.
With the selection of DicksonOne, Montefiore seamlessly implemented data loggers to monitor all vaccine and pharmaceutical refrigerators across 25+ locations.
Safety and Savings
The move from manual logging processes to the implementation of DicksonOne brought Montefiore into compliance with new VFC requirements that were introduced in 2018, allowing them to continue safely providing vaccines to children. The DicksonOne platform allows them to receive automated email reports and text, email, or phone call notifications when excursions occur, all while keeping continuous temperature records of all refrigerators that are accessible 24/7 from any internet-connected device.
Since then, no vaccine losses have occurred due to improper environmental conditions, amounting to thousands of dollars in annual savings. Because of that pilot test, Montefiore was able to expand their use of DicksonOne data loggers to a school-based partnership system – ensuring that their partner schools will always have compliant and safe vaccines on site. The scalability of the DicksonOne system will enable Montefiore to continue to quickly add new hospital monitoring points and school locations, and ultimately help more children.
Summary
For many in the healthcare industry, environmental monitoring is required but oftentimes not given enough attention. In order to gain true visibility into environmental conditions, continuous temperature monitoring is key, especially when compliance requirements are more complex than ever. The implementation of DicksonOne helped bring one hospital quickly into compliance with VFC without the guesswork, save thousands of dollars per year by eliminating vaccine losses and administrative burden, and expand a valuable school-based program to help even more children. For Montefiore, the value of environmental monitoring is immeasurable.