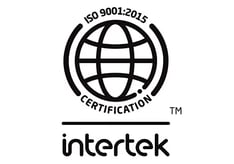 Dickson Environmental Monitoring, a leading provider of cutting-edge environmental monitoring solutions, has reached a significant milestone by obtaining the prestigious ISO 9001 certification for its Quality Management System. This internationally recognized certification reflects the company's unwavering commitment to maintaining the highest quality standards in its products and services. Let's delve into the significance of this achievement and how it will benefit both Dickson Environmental Monitoring and its valued customers.
Ensuring Quality at Every Step:
The ISO 9001 certification is awarded to companies that demonstrate a dedication to continuous improvement and consistently focus on meeting customer expectations. By achieving this certification, Dickson Environmental Monitoring has showcased its ability to maintain stringent quality management systems throughout its operations. From product design and development to manufacturing and customer support, every step is subject to thorough scrutiny and refinement, ensuring that the end products surpass industry standards.
Enhanced Customer Satisfaction:
For Dickson Environmental Monitoring, customer satisfaction has always been a top priority. The ISO 9001 certification reinforces its commitment to delivering products and services that exceed customer expectations. By adhering to the principles outlined in the standard, the company can streamline processes, reduce errors, and enhance overall efficiency, resulting in improved customer satisfaction.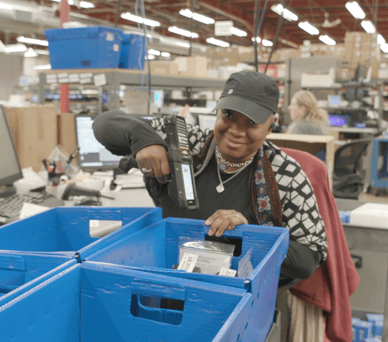 Continuous Improvement:
One of the cornerstones of ISO 9001 is the emphasis on continuous improvement. Dickson Environmental Monitoring is now better equipped to identify areas of potential enhancement within its operations. Regular internal audits, customer feedback, risk and opportunity management, and data-driven analysis will enable the company to promptly and proactively address any issues, ensuring a consistent, high-quality customer experience.
International Recognition:
ISO 9001 is a globally recognized standard, and its attainment showcases Dickson Environmental Monitoring's commitment to meeting and exceeding international quality benchmarks. This certification serves as a badge of honor, reinforcing the company's credibility and positioning it as a reliable partner in the environmental monitoring industry.
What It Means for the Future:
With the ISO 9001 certification, Dickson Environmental Monitoring is poised to take its growth and success to new heights. The company's commitment to maintaining superior quality and a customer-centric approach will drive innovation, inspire confidence among clients, and open new opportunities for expansion in the global market.