In March 2019, the U.S. House Aviation Subcommittee held a hearing discussing the future of aviation. The hearing, entitled "Looking Forward: Aviation 2050", met to discuss the potential evolution of the industry and explore how emerging technologies will change the domestic airspace.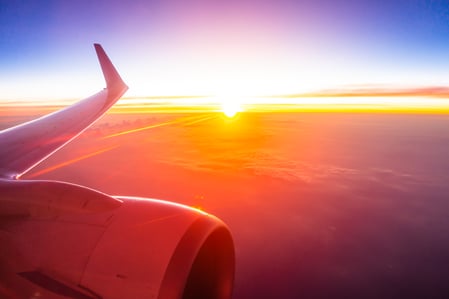 The Chair of the House Committee on Transportation and Infrastructure, Peter DeFazio, and Chair of the Subcommittee on Aviation, Rick Larsen, said that the goal of the hearing was to "explore the future of U.S. aviation and the National Airspace System (NAS), including how the NAS is evolving as a result of new aviation and aerospace technologies, as well as how new and future entrants (including unmanned aircraft, passenger air taxis, and supersonic aircraft) will change our airspace." Many experts and leaders represented the industry, offering their perspectives on the potential impact of unmanned aircraft in the future of domestic aviation.
Key witnesses at the hearing were:
Dr. Eli Dourado, Head of Global Policy and Communications for Boom Supersonic
Dr. Eric Allison, Head, Elevate in Uber Technologies, Inc.
Ms. Diana Cooper, Senior Vice President, Policy & Strategy, PrecisionHawk, Inc.
Captain Joe DePete, President, Air Line Pilots Association, International
Mr. David McBride, Director, Armstrong Flight Research Center, National Aeronautics and Space Administration
While these key witnesses asked to present testimony, many other interested parties also submitted written statements on their positions, including the Aircraft Owners and Pilots Association (AOPA). Topics discussed included infrastructure, emerging technologies, international competition, and regulatory structures.
Much of the discussion centered around exploring what 2050 could look like with an airspace that includes manned aircraft (traditional, supersonic and otherwise) and unmanned systems. Potential scenarios included the use of drones to deliver packages or even consumer air taxis for shorter travel distances.
Despite these incredible visions, many also expressed concerns around safety. The general aviation accident rate has decreased by more than 85% in the past several decades, and there is much uncertainty as to how the integration of unmanned aircraft will impact not only the overall safety rate, but also how these "automated" versions will interact with existing manned aircraft.
Other key comments were centered around the economy. According to the Alliance for Drone Innovation, the economic impact of unmanned aircraft into the NAS will total more than $13.6 billion in the first three years of integration and will grow sustainably for the foreseeable future, cumulating to more than $82.1 billion and more than 103,000 jobs by 2025.
David McBride, director of the National Aeronautics and Space Administration (NASA) Armstrong Flight Research Center, envisioned 2050 as a "world enabled by aviation, where you can fly across the country in two hours, or to the other side of the world in five. A world with…U.S. companies capitalizing on this vision to deliver these products and develop aviation services of the future, creating high quality manufacturing jobs."
While there is much to look forward to in the future of aviation with the addition of intelligent unmanned aircraft, there will inevitably be new challenges along the way.
For aviation manufacturers and MROs, these potential changes will certainly impact environmental monitoring processes. The production and maintenance of unmanned aircraft will require the same attention to detail in ensuring consistent conditions so that each product performs to specification, every time. Additionally, evolving safety concerns are almost guaranteed to result in newer, more specific regulations, requiring systems that ensure minimal (if any) excursions.