The pharmaceutical market is one of the fastest growing industries in the world today with numbers continuing to climb in 2019. The United States and Europe dominate the industry with the U.S. accounting for around a third of the global market. Drug prices in the United States alone are predicted to increase 5% per year, reaching $5.7 trillion by 2026.
However, great success comes with great responsibility, especially in such a highly regulated industry. Pharmaceutical companies are facing their share of challenges as they enter the next decade with changing regulations, pricing pressure and an aging population. Let's explore some of the major pain points and best practices to treat them.
1. An Ailing, Aging Population
The global population is growing faster than ever before and will continue to grow by 1.24% per year until 2030. And while the population increases, it is also aging, with baby boomers at the core of this trend. The number of people aged 65 to 80 will rise to 28% compared to 22% in 2000. While increasing urbanization and a growing middle class will help to make drugs available and affordable for more people, it will also lead to a higher demand for medication.
2. Drug Pricing Pressure
The demand for lower drug prices has put significant pressure on the pharmaceutical industry over the past couple of years, and that trend will continue in 2019. According to Global Data Pharma's 2019 industry outlook survey, more than 50% of respondents (globally) believe that drug pricing and reimbursement constraints will have the most significant negative impact on the pharmaceutical sector in 2019.
Along with a demand for better visibility to the entire pharmaceutical process, patients are becoming more wary of drug prices. Additionally, regulators and politicians are facing pressure from the current administration to freeze price increases. Pharmaceutical manufacturers are then faced with shrinking profit margins and a desire to find more cost-effective ingredients. As we look to the future, regulators, patients, politicians, and payers will continue to play an essential role in forcing the industry to drive down costs of medications.
3. Artificial Intelligence in Manufacturing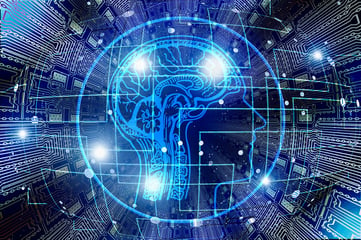 As the Industrial Internet of Things (IIoT) becomes more ubiquitous, companies are looking to use artificial intelligence (AI) to innovate further and optimize their manufacturing practices. AI can help improve production line efficiency, automate reporting and proactively address potential errors before they occur. Many pharmaceutical companies have been cautious in the speed at which they've integrated AI in their processes to date. That's because the cost of even one failure can total in the millions, not to mention the impact on patient lives.
Ultimately, the potential benefits of are beginning to outweigh the risks slowly. According to Sarah Rickwood, VP at IQVIA, "Integration of data science with human science will really start to address the complexities and challenges of clinical research; this is absolutely necessary as R&D costs continue to rise faster than is sustainable for large pharma."
4. Visibility and Patient Input
Accessibility to increasing amounts of personal health data via wellness tracking plans and technology has fundamentally shifted how individuals view healthcare. Patients are demanding more and more control, and in turn, they want more visibility to the ingredients of their pharmaceuticals. In response, companies are including patients across the entire drug life cycle – from concept to R&D to post-production.
The Right Prescription
Many of the pain points facing pharmaceutical companies can be treated by constant monitoring and data logging. Whether researching and producing a cure for an illness or transporting and storing consumer-ready medicine, stringent monitoring helps ensure consistent quality. Having the right systems in place can mean the difference between business as usual and a failed audit, or even failed treatment. Monitoring essential data from R&D to production can help protect assets, the bottom line, and patients.