The health of American citizens relies largely on the quality of prescription drugs they take. Even though the United States takes every precaution to secure its medication supply chain, there are still certain issues that can arise. In order to combat the potential risks of an unsecured supply chain, the National Association of Boards of Pharmacy (NABP) implemented a Verified-Accredited Wholesale Distributors Program (VAWD) to ensure pharmacies across America are only dispensing the highest quality medications to their customers.
Before issuing a VAWD certification to wholesalers, the NABP conducts a thorough inspection of the facilities and its distribution practices. Even though there is a lot of preparation to be done, it is worth it for pharmacies to keep their customers safe and to continue turning a profit. As of 2018, there are 634 facilities in America with the VAWD accreditation.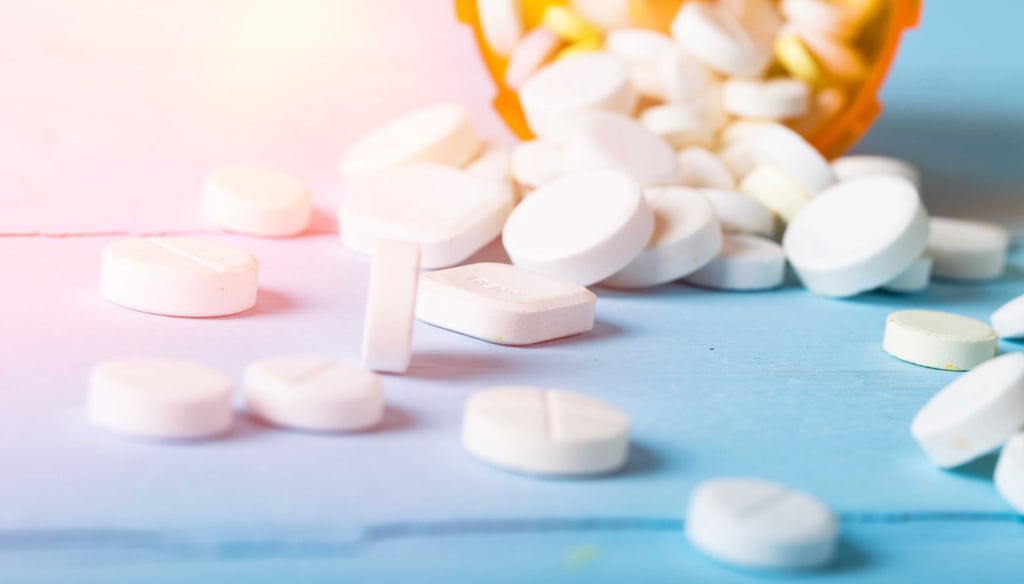 What is VAWD?
The VAWD is a voluntary program managed by the NABP; it was established in 2004 with the purpose of protecting consumers from counterfeit prescription drugs. Each state has varying requirements on how to become a wholesaler, which can sometimes interfere with conducting business across state lines. It's also important to note that the VAWD certification is completely different from the SOPs set by state laws, and it is mandatory for wholesalers to follow a stricter set of SOPs in order to receive their certification. This guarantees they are being held accountable for the prescription drugs they distribute to pharmacies.
Getting a VAWD certification is critical for wholesalers because it allows them to meet standards in all 50 states. Once a wholesaler is approved, they will have the following available for pharmacies to review:
Certification Seal
A wholesaler will have a seal on their website that pharmacies can refer to prior to entering into a contract with them. If they are unsure of how to identify the seal, they can reference the NABP website.


The DSCSA Transaction Report (T3)
The Drug Supply Chain Security Act (DSCSA), also known as the pedigree, tracks transaction information and history. Wholesalers should have ePedigrees which are electronic documents detailing all prior transactions of a drug. Pharmacies are highly encouraged to ask for this document because they can then find out the source of the drug and how many times it changed hands. The pharmacy should always be last on the list.

ePedigrees can be tricky because sometimes wholesalers build their own platforms, therefore eliminating the possibility for pharmacies to view an electronic T3. Paper pedigrees can be easily altered and cannot be verified by a third party. In this case, the pharmacy would need to request a pedigree that verifies individual license numbers linked to a wholesaler; they should also verify that there is no pharmacy license at any of the addresses listed in the pedigree.

If a wholesaler is unwilling to use an electronic pedigree system, pharmacies are advised to call the manufacturer to inquire if the wholesaler is authorized to distribute for them, and that there is no other party involved between the manufacturer and wholesaler.


ADR Letters
This might be a slightly outdated process, but pharmacies are still encouraged to ask wholesalers for an Authorized Distributor of Record (ADR) Letter. This confirms if the wholesaler is able to purchase the product directly from the manufacturer and that they are allowed to resell it. In some cases, the manufacturer will list all their authorized distributors on their website, so pharmacies can identify who is allowed to resell their products.

There are exceptions that apply to reselling products. For instance, if a chain pharmacy has dozens of stores under one ownership, they will only distribute products to their own pharmacies. In this situation, the pharmacy will receive their own ADR letter to prevent the drugs from being sold in the marketplace.
Why Does VAWD Matter?
There are a few reasons why being VAWD certified matters, such as customer safety, quality assurance, and financial protection.
Customer Safety
Pharmaceutical companies need to adhere to high standards, as well as meet both state and FDA qualifications to ensure the safety of their customers. Given that it is easier to get a wholesale license in some states than in others, having consistent standards across all 50 states will prevent poor-quality products from being distributed.


Quality Assurance
A small, independent pharmacy might be inclined to purchase medications from a secondary wholesaler to cut costs; they also might work with multiple wholesalers to fulfill orders more quickly. While these might seem like convenient solutions, it's important to keep in mind that purchasing medications from a non-VAWD certified wholesaler puts the business at risk. This is partly because there are many steps involved from getting the medication ingredients to the point where they reach the customer.


Financial protection
If a customer were to fall ill from the medication they were sold, the pharmacy in question could face severe financial and legal consequences. In addition, Optum - one of the largest pharmacy benefit managers - has the right to terminate contracts with pharmacies that purchase from non-VAWD certified wholesalers.
How Does the VAWD Certification Process Work?
To get VAWD accredited, wholesalers must follow policies and procedures set by the NABP to reflect their distribution practices. They will conduct a full inspection of the facilities, SOPs, and background checks. In some cases, wholesalers might even be required to follow more SOPs to ensure better quality products.
It usually takes a total of three to six months to be accredited; wholesalers can prepare for the inspection by:
Reviewing the VAWD criteria on the NABP website
Reviewing the additional information sent by the NABP prior to the application submission

Includes pre-accreditation checklists for applicants to evaluate their own readiness

Preparing procedures and necessary documentation for application

Documentation must show wholesaler is complying with all state and federal laws
Proof that the applicant is receiving drugs via a safe supply chain

Proof that they are vetting their vendors, performing due diligence, and documenting such evidence
Be diligent about responding to VAWD requests in order to speed up the certification process
There is also assistance available for wholesalers who are in the process of getting accredited but need a little more guidance. Note that while consultants are available to help, they cannot act as representatives during the application process. Working with a consultant does not guarantee accreditation - only meeting set requirements does. It is recommended that wholesalers do their research prior to hiring a consultant, as some are not sufficiently qualified.
Why Pharmacies Should Only Work With VAWD-Certified Wholesalers?
Drug distribution is a complicated process that often involves numerous parties. It's possible for ingredients to be sourced in a foreign country, then be packaged and re-packaged a few times in other countries. Once they are ready for distribution, the drugs can be sent to multiple different wholesalers before making it to the pharmacy. The fact that the drugs change hands so many times increases the chances of counterfeiting and contamination. This could happen due to the products being stored and transported in unsanitary conditions or in a non-temperature-controlled environment. There is also an additional risk of false documentation and illegal trading. The VAWD program has been put in place to prevent such issues.
Pricing is also something for pharmacies to consider when working with wholesalers. Fees and fewer reimbursements can get in the way of a pharmacy turning a profit. As a result, the pharmacy might be inclined to purchase products from a wholesaler offering cheaper prices. However, if the wholesaler is not VAWD-certified, the pharmacy purchasing from them could end up in more trouble than if they worked with someone who was accredited.
Lastly, working with a VAWD-certified wholesaler protects a pharmacy's relationship with Optum, a company that is responsible for processing nearly 20 percent of U.S. prescriptions. As of 2016, Optum requires pharmacies to work with VAWD-certified wholesalers; if this is not met, pharmacies risk being audited and potentially losing the contract. In the long term, paying penalties and additional clawbacks can lead to financial loss.
The VAWD program was established to protect Americans from being sold poor-quality prescription drugs. With a complex distribution channel, these drugs can easily be subject to counterfeit and contamination. VAWD-certified wholesalers can easily be verified by the seal on their website and electronic T3 transaction statements. By doing their due diligence, pharmacies can protect both their customers and themselves by exclusively working with VAWD-certified wholesalers.
Have further questions about VAWD accreditation? Please contact the experts at Dickson.