NOTE: Dickson will be attending the Annual AABB (American Association of Blood Banks) Meeting and CTTXPO from October 13-15. Stop by Booth 1748 and say hi!
Pack Expo, or more popularly, PACK EXPO was my first ever trade show with Dickson, and actually my first ever trade show . . . ever. I'll be recounting each day below, adding a few pictures (the high quality ones were probably not taken by me, but rather by our DicksonOne Product Manager, Matt M), and discussing some of the more (at least in my opinion) interesting points of the trade show.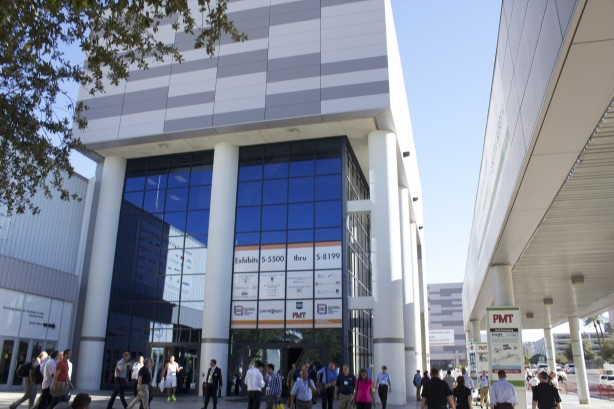 This year, PACK EXPO is taking place in Las Vegas, at the gigantic Las Vegas Convention Center. There are more than 26,000 people in attendance, each with their own spin on how to make the packaging world a better place. At Dickson, we make products that monitor the critical environmental variables in the packaging industry, specifically temperature, humidity, and pressure. What does that mean for packaging? A lot of attendees have temperature or humidity sensitive products they store or ship, they are manufacturing products in a temperature sensitive environment, or they monitor water pressure at their facility. So, Dickson finds its goals coinciding with most of the shows attendees' goals.
This morning, I woke up to this view of the mountains surrounding Las Vegas, which I don't think anybody could complain about: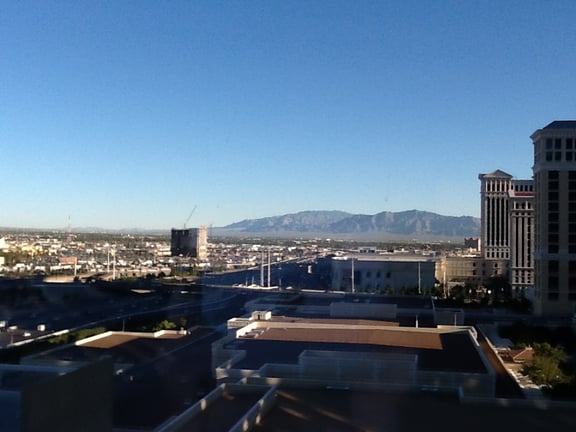 My first day at PACK EXPO was a blur of knowledge and sore feet. I didn't take too many pictures, and the ones I did snap were taken from my iPad, and for those that don't know their megapixels, this means they aren't too high in quality.
Below, I've outlined some of the conversations I had with Dickson's potential and current customers on my first day at PACK EXPO. As you will see, the applications for temperature monitoring know no bounds.
Seed Corn and Germination:
One of the biggest issues facing in the Seed Corn industry is germination of the seeds during shipping. Due to extremes in humidity during transport from one area to another, Seed Corn can prematurely germinate. To ensure and prove quality to their customers, Seed Corn companies will, and should, monitor the humidity of the packages they are shipping. That's were Dickson's TK550 comes in. This little logger is ideal for monitoring shipments, and it peaked the interest of more than a few Seed Corn companies at PACK EXPO.
Gunpowder and Humidity:
You wouldn't think it, but gun manufacturers showed up to PACK EXPO with a humidity problem. Gunpowder is sensitive to humidity, specifically because fluctuations in humidity can change the gunpowder's burn rate. For gunpowder warehouses and storage containers, limiting temperature extremes is important to ensuring the reliability of their product to their customers.
Clean Room Monitoring:
Dickson is no stranger to this industry within healthcare, and we got some interesting feedback on our products, specifically our touchscreens. One gentlemen loved how Dickson's touchscreens were user friendly for everyone in his facility, from chemists to engineers to interns. He was looking to update to our newest touchscreen model, and believed the ease of use would make him a Dickson customer for a long time to come.
Stinky Cheeses:
I met a small Canadian Cheese manufacturer at PACK EXPO, who monitored the temperature of the cheeses he produced in refrigerators and during the pasteurization cycle. A few years ago, we traveled to the Michigan State Dairy Processing Facility to talk about the application and our products uses within that application. This particular manufacturer claimed that the stinkiest cheesiest were the best tasting cheeses. He wrinkled his nose when I mentioned I liked American Style Singles.
That's it for me and my first day at PACK EXPO 2013. I'm incredibly excited for what day two has in store for Dickson. Signing off until tomorrow!
---