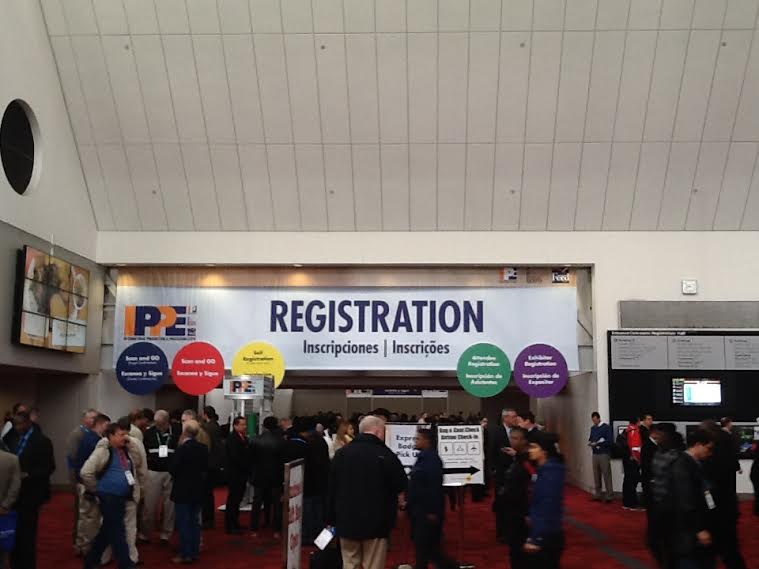 We sent our Content Strategist, Michael, to the 2014 International Production and Processing Expo and he is writing about his adventures. For Day 1 of IPPE, click here. For Day 3, click here.
My Second Day at IPPE (The first day the actual EXPO was open) was filled with applications, chicken, and a lot of snow. We'll get to the snow later.
I arrived at 9:30, hung out in the media section for a bit, and then headed to Exhibit Hall B, the larger of the two exhibit halls, which featured booth after booth of companies hoping to make the poultry and meat producers and processors of the world lives a little easier. As I walked towards the show floor, I noticed this man: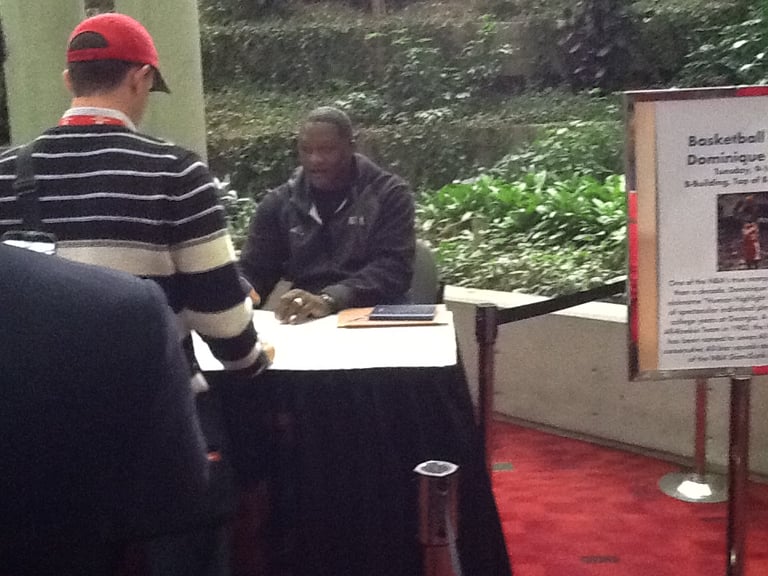 Atlanta Hawks LEGEND Dominique Wilkins! One of the greatest basketball players to ever play the game, Wilkins was probably snubbed in two Dunk Contests against Michael Jordan. Sorry for the quality (no the picture wasn't taken with a chart recorder, just an iPad).
The Scientific Forum continued from yesterday as well. As I was "scouting" the industry, an industry that Dickson supplies temperature and humidity products to (chicken has to be kept cold), I noticed that the show did a few things well:
First, the value of the Scientific Forum is unparalleled, so placing the majority of it on the day before the show didn't encourage show goers to skip out on the amazing exhibits. Sometimes, shows can be stretched a little too thin. This time however, not the case.
Second, in both Exhibit Hall A and B, the coexistence of small and large companies was evident. There didn't seem to be a bad spot in the show at all, as corner booths, large islands, and long rows of 10' by 10' booths all seemed to be busy with attendees.
The biggest question that was answered for me, was how temperature and humidity influences the processing of meat and poultry, but the pre-processing of it as well. I learned that in hog farms and chicken broilers, temperature and humidity are extremely important. The issue with monitoring these two variables, is the tough environment. Temperature and humidity sensors need to stay relatively clean, which presents obvious problems in this industry. The other real issue comes with wireless monitoring. I'm sure it comes as no surprise that hog farms and chicken broilers don't usually have Wi-Fi available.
Everything was going just swell, and then the snow it.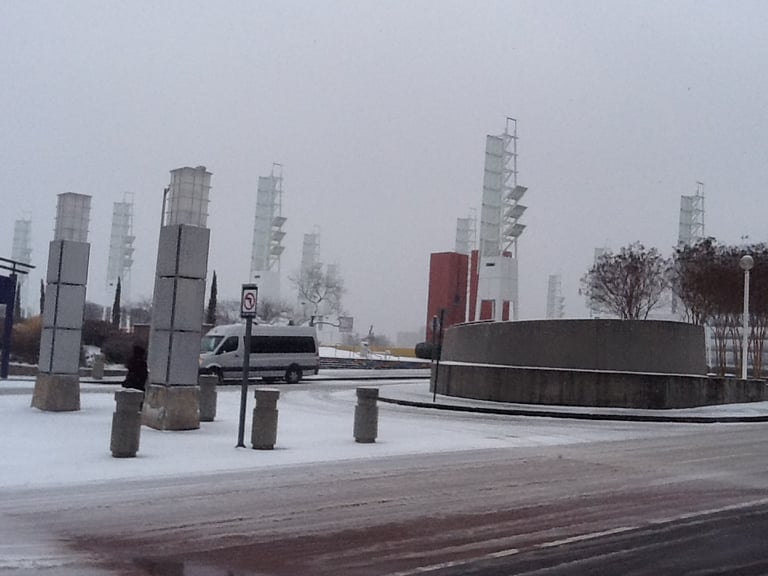 As you've probably read in the news, Atlanta shut down today. I'm not sure what is in the store for me tomorrow, but send me good vibes as I take on the Frozen Apocalypse. Also, thoughts go out to all of those who are stuck or stranded.
Until tomorrow (hopefully).