What is Cold Chain Management?
Many products in the pharmaceutical industry, such as modern biologics, monoclonal antibodies, vaccines, gene therapies, some types of insulin, and some cancer treatments require strict adherence to a precise temperature range at all times. This cold chain encompasses the processes involved in shipping and storage of components, manufacture, storage, transport, and distribution. Many products and processes are involved in maintaining this cold chain, such as:
Temperature-controlled storage facilities with temperatures kept at ambient, refrigerated, frozen, ultra-frozen, vapor-phase liquid nitrogen and liquid-phase liquid nitrogen conditions.
Special packaging such as insulated containers and refrigerant packs for individual packs, and bulk insulated cargo containers for large quantities.
Managing the cold chain for various pharmaceutical products is more challenging than it looks at first. Complex and efficient logistics are needed to ensure that each product is kept at its individual specifications. Even a short time out of the preferred temp range, called a "temperature excursion", can mean that the product is ineffective and needs to be destroyed. For example, while most cold chain products need to be maintained between 2 and 8 degrees Celsius (35. 6 – 46. 4 degrees F), frozen products need to be kept at minus 10 degrees Celsius (14 degrees F), and several of the leading COVID-19 vaccines are classified as "ultra-cold chain" and need to be held at temperatures below minus 80 (-112 F) degrees Celsius.
According to the Healthcare Distribution Alliance (HDA) maintaining the complexities of the cold chain involves:
Storing within the required temperature range during warehouse storage and transport
Packing and shipping according to recommended procedures
Keeping within recommended cold chain conditions across all points of the supply chain
Appropriate

storage and handing at pharmacies

and other points of care sites
When planning cold chain storage and transportation, there are several factors to consider when determining which packing materials to use to meet the shipping and handling requirements for each drug. The expected transit duration must be considered, as well as the type of transportation carrier to be used, environmental conditions, and any probable weather events. For example, unanticipated delays such as the supply chain has experienced with container ships could derail cold chain plans quickly, or an unexpected heat wave.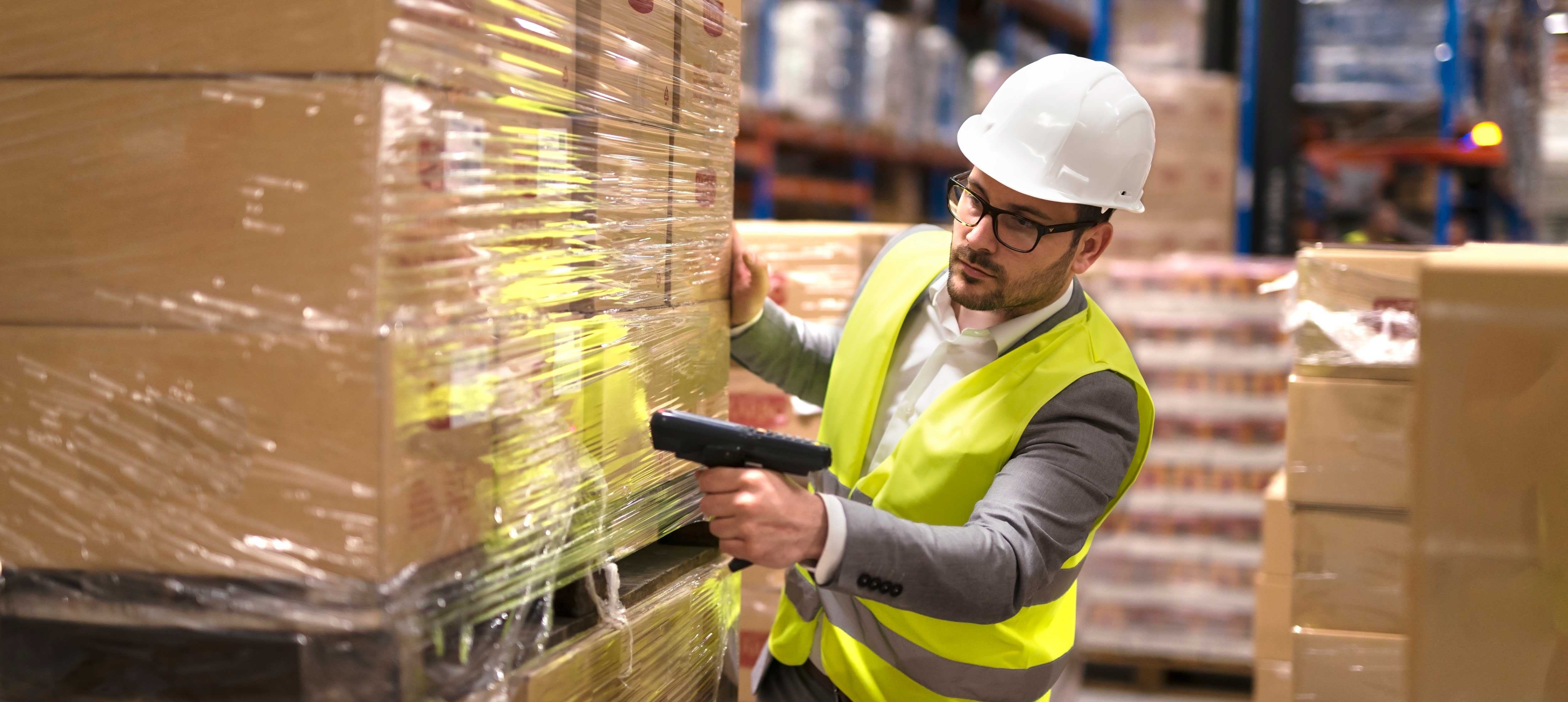 Why is it so Important for the Healthcare Industry?
The healthcare industry relies upon safe and effective treatments for its patient population. Each year, over $260 billion worth of biopharma sales rely on cold chain shipping methods. The number of medicines requiring cold chain handling is increasing. In 2018, half of the drugs approved by the FDA were temperature-sensitive products. Currently, the overall value of cold chain treatments is expected to grow at twice the rate of standard medicines through 2024. In response to this exponential growth, the healthcare industry continues to innovate and invest in cold chain capabilities.
Why is cold chain investment worth it? Whether you look at it from a financial or patient care point of view, the costs are enormous if the cold chain is not maintained. Reduced effectiveness of pharmaceuticals could have devastating effects, and the financial losses can be astronomical. In 2019, a study funded by the IQVIA Institute found that the pharmaceutical industry loses around $35 billion each year from temperature-related issues. No doubt this sunk cost helps contribute to the overall cost of pharmaceuticals in the long run.
Another study performed by logistics company Cargosense came up with the following statistics:
25% of vaccines reaching their destination have degraded efficacy due to failures to maintain the cold chain.
30% of scrapped temperature-sensitive pharmaceuticals can be attributed to cold chain logistics issues.
20% of all temperature-sensitive pharmaceuticals are damaged or exposed to significant temperature excursions during transport.
Some of the challenges faced by companies needing to maintain the cold chain are a result of global commerce. When shipping to or from less-developed parts of the world, the infrastructure can be less than reliable and climates more demanding. Long routes by ship or through rough terrain requires extra measures and planning to mitigate breaks in the cold chain. Political and bureaucratic issues can add complexity to shipping as well. Delays in customs at airfields and ports due to drawn-out procedures can easily result in temperature excursions. Another study shows that a pallet left out on tarmac can very quickly become heated, stating
"A pallet of unprotected product on an airport tarmac with an ambient temperature of ~70°F (21°C) can quickly reach temperatures above ~130°F (55°C). At that temperature, you can fry an egg in 20 minutes. "
UPS, one of the world's leading shipping companies, estimates that 9% of all electronic customs entries contain errors that result in delays.
These shocking statistics from the pharma and shipping industries show a clear need for further investment into systems that can prevent temperature excursions from taking place, monitor the conditions at all times with data loggers, and provide the data needed to prevent compromised product from reaching patients.
The best possible scenario would be to not only be able to have the data to prove when a temperature excursion has occurred so that product can be pulled, but to prevent that excursion from happening in the first place. Live data and alerts, as well as learned patterns from historical data, can make this type of prevention a reality – both saving lives and saving millions of dollars in lost product.
Specific Temperature Conditions Needed for Pharmaceuticals
The FDA and Good Manufacturing Practices (GMP) and Good Distribution Practices (GDP) standards regulate definitions for temperature ranges in the pharmaceutical industry. There are also some definitions in the World Health Organization (WHO) Guidance. There are variances between definitions in the U. S. , the European Union, and Japan, as well as others. The U. S. Pharmacopoeia refers to USP <659> "Packing and Storing Requirements" and gives the following guidance:
| | | |
| --- | --- | --- |
| Term | Definition | Temperature Ranges |
| Cold | Any temperature not exceeding 8°C | <8°C (<46°F) |
| Cool | Any temperature between 8° and 15°C | 8°-15°C (46°-59°F) |
| Controlled Room Temperature | The temp maintained thermostatically that encompasses the usual and customary working environment of 20°-25°C. Excursions above 40°C are allowed as long as they do not exceed 24h. | 20°-25°C (68°-77°F) |
| Warm | Any temperature between 30°-40°C | 30°-40°C (86°-104°F) |
| Excessive Heat | Any temperature above 40°C | >40°C (104°F) |
Because of the differences in terminology and definitions between the U. S. , Europe, and Asia, simply referring to terms should be avoided, instead, exact temperature ranges should be given to avoid confusion.
In addition to this terminology, the WHO states that all pharmaceutical products must be stored in an area with no light or odors. These areas must also have adequate ventilation and humidity levels no higher than 60%.
Data Loggers and Their Role in Cold Chain Management
With the complex needs of pharmaceutical companies to monitor the entire cold chain from beginning to end, data loggers have become essential tools for the process. A data logger is an in-transit temperature recorder that measures temperature during a specified time period. Sometimes these are also called digital data loggers, data monitors, temperature data loggers, and in-transit temperature recorders.
Data loggers provide much more data that periodic manual logs could ever gather, and without the threat of human error. As data requirements increase in the pharmaceutical industry and data storage becomes easier in the cloud, manufacturers want to capitalize on all of that data with more analytics, alerts, and even machine learning applications.
Data loggers are important for real-time monitoring, trending, analysis, monitoring for excursions, and regulatory validation. For these reasons, data is kept for long periods of time and used to further improve processes and technology.
Dickson Products
Dickson offers industry-leading technology to protect the cold chain from beginning to end. Dickson products and applications support the industry with next generation technology, cloud storage, and up-to-date software.
When it come to monitoring vaccines, sensitive therapeutics and biologics, insulin, or immunotherapies, Dickson has a product that fits the need. Data loggers and chart recorders are available for temperature, humidity, and pressure – to cover the smallest storage areas or entire warehouse operations.
Dickson data loggers and the DicksonOne cloud-based remote temperature and humidity monitoring platform gives users the following benefits:
Scalable: DicksonOne grows with the needs of your business, from one single refrigerator to monitoring thousands of locations around the world.
Convenient: DicksonOne data loggers collect data and automatically delivers it to the DicksonOne cloud app, saving your team precious time and enhancing employee productivity. Downloading data and manually changing charts is now a thing of the past.
Enhanced visibility: Real-time alarms from all locations provide peace of mind. DicksonOne sends automatic alerts via SMS, email, and phone calls based on your customized parameters. Customizable reports let you view the critical data that matters most to your business, as needed.
Remote monitoring: DicksonOne cloud-based monitoring allows users to remotely view and monitor environmental data from anywhere in the world – using a phone, tablet, or computer device.
Optimized performance: Identify environmental risks, failures, and opportunities for improvement – proactively. Preventing excursions before they occur saves product, saves lives, and saves the bottom line. With DicksonOne, measurable ROI for your organization is realized after only a few loss preventions.
DicksonOne allows even the most heavily regulated environments to meet compliance requirements with ease. The platform complies with U. S. FDA 21 CFR Part 11 Guidelines to meet data integrity and reliability standards. It also reduces burden on staff by automating monitoring activities and provides monitoring for multiple locations from a single platform (See Figure 1).
Figure 1: DicksonOne Screenshot
A comprehensive dashboard and reporting capabilities keeps all the data at your fingertips, in a view that provides instant information. The dashboard (See Figure 2) displays all critical monitoring information on one screen. Immediately attend to alerts and warnings, understand device performance over time, and much more. Dickson can help create customized, automated reports to reliably collect the data that matters most to your business needs.
Figure 2: DicksonOne Dashboard
DicksonWare™ Software is also available to install locally and set up Dickson loggers, view and download data, and reset loggers to factory settings.
Guaranteed Safety and Quality
Dickson has been around, helping organizations with their monitoring needs for almost a century. Their team of experts take compliance one step further by offering services such as:
Environmental mapping: Mapping the variations in temperature and relative humidity within a 3D space can be a difficult task, but the data is valuable information that can shape important cold chain decisions. Whether in a warehouse, cold storage unit, or chamber - Dickson experts can help keep your business fully compliant by documenting temperature and humidity distribution and provide you with data-driven rationale for your permanent monitoring solution to protect sensitive pharmaceutical products.
Installation: Dickson's installation and implementation services are comprehensive from beginning to end. We follow a 4-point plan – first installing loggers, then configuring and testing the alarms and cloud system, followed by training staff and answering questions. Feel like you could do part of the job yourself? No problem! Dickson offers a self-installation guide, a hybrid solution, and our turnkey install service.
Validation: Dickson compliance experts are familiar with regulatory needs and pay attention to every last detail. We test every aspect and provide the documentation that your equipment and software system is in proper working order. We provide Installation Qualification (IQ), Operational Qualification (OQ), and Performance Qualification (PQ).
Calibration: Even with everything in place, correctly calibrated sensors are essential to remaining compliant over time and protecting your assets. Over time, sensors can lose their pinpoint accuracy. Dickson's ISO 17025 A2LA accredited calibration lab is the best way to ensure each Dickson instrument is calibrated properly, with NIST-certified accuracy.
To learn more about how Dickson's data loggers as well as our online platform, DicksonOne, can help your organization maintain the cold chain from beginning to end, please contact us here or at 1-630-432-3747.